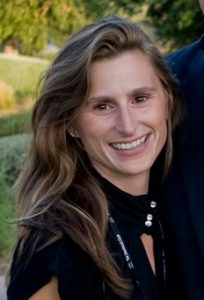 This page has affiliate links.
I'm Diane DeMarino and I am a married mom of two wonderful sons.  I have been "living the life", as we joke, of being working parents with kids that keep us busy with sports and their social lives, not leaving much for time for ourselves.  Our free time is limited since daily we are going to one field or another or both for one or both kids.  Our daily work lives are what they are… we "technically" work for ourselves. I am a property manager for a commercial plaza and manage the interiors of my husband's General Contracting construction business as the CFO.  However, I can't say I am content with my life.  I want that to change.  I look back at how exciting and adventure filled my life was and I want some of that back. Our lives are currently anything from boring and I'm not saying I don't enjoy being the Soccer Mom/Manager or the Scorekeeper at their baseball games, but I need something in life that is for me (and them).  I'm been soul searching and trying to figure out what my passions are so I can figure out how to incorporate that into my family life I have now, and ultimately figure out how to make money doing something I love and I think there is room for everything but it's going to take some motivation and direction and help.
After accidentally connecting with an old associate, who explained to me that he has completely changed his life's direction by the blogging business that his wife had been working on for several years, he has now join her in this adventure and truly created the lifestyle that I have always envisioned.  I had never understood what blogging really was and understood it to really be like a diary…but it's so much more.  There are opportunities and with my extensive marketing, event management and travel background that I miss so very much, this really could be the answer.  So, I hope you'll jump on board to "Our Never-Ending Adventures" and enjoy the things that we  are doing and flashbacks to things that we have done.  My goal is to have a sense of fulfillment and joy at the end of the day.   With God on my side, no one can be against me.  If I focus on Him, his will can be done in my life and I know he wants me to live my life to the fullest.
Recommended Supplies
DSLR Camera with WiFi  –  I love having a camera with flexibility to change out lens.  I enjoy using a zoom for sports and a close range that the camera comes with for close up and product shots.
Video Camera – this is our preferred video camera.  It has good stabilization.
Camera to phone card – This is my new favorite tool… I have a couple cameras that are not WiFi but I still enjoy using so this magic toy allows me to take pictures and then transfer it to my phone immediately to edit and send out so I don't have to wait to get home to upload into my computer.