Wow!  How'd he do that?  Amazing!  No Way! What in the World?   These are just a few of the phrases that we exclaimed while attending the new Illusions Magic Dinner Theatre in the Gaslamp District of Downtown San Diego.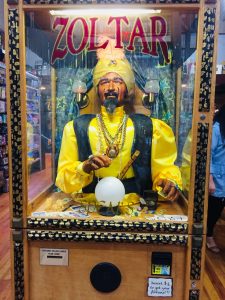 It just opened in the Summer of 2018 by a longtime magician who had a dream of not just having a magic shop but making his magic come alive in a social setting over dinner. A family-owned business that really took the time to make this place special and paid attention to the little details.   Honestly, I was unsure of what to expect because magic can sometimes be hokey… but I have to say… we were all VERY impressed and completely entertained for this 3.5-hour experience.  BTW: I was not paid to do this post, however, since I was hosted due to a personal connection for my birthday who knew the owner, I agreed to do a review if we enjoyed it …and we completely did! So, I'm thrilled to give him props. It was truly Fantastic!!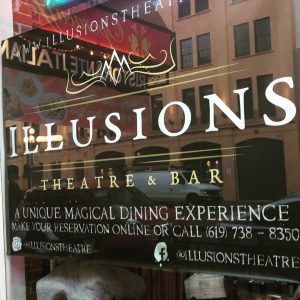 Location:  Illusions – 827 4th Ave,  San Diego, CA   92101  www.Illusions.com 619-738-8350
www.illusionstheatre.com
Must have reservations!  Only so many sittings per evening.  Family night is only offered once or twice a month. Special occasions and parties can be arranged.
The location is across the street from the Balboa theatre and Horton Plaza.  The facade of the theater restaurant is hidden by a typical magic shop in the front that has a promotional sign that is a bit subtle, so it feels like it's a bit of a secret spot.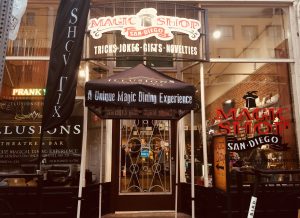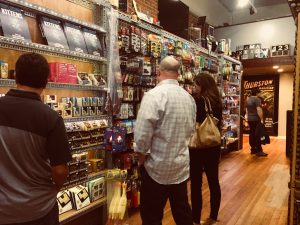 After checking in at the counter and your name is called, the fun begins.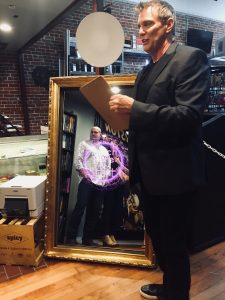 The main magician greets you and tells you a bit of history and there's a magic mirror photo op before you're directed into a small escape room.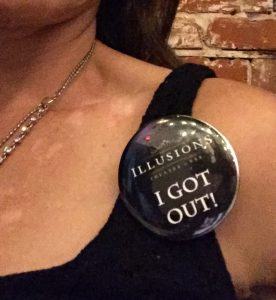 After escaping, you will enter into the cozy dining room that only holds about 30 people. While waiting for the rest of the groups, there are roaming magicians that come to you table and do card tricks.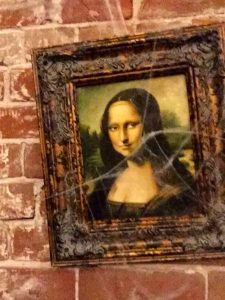 The decor is great and there was a lot of attention to the little things.  All the staff are very friendly, attentive and some hold some surprising skills.  Your pricing covers everything except your drinks and they have some cool ones to choose from.  "Love Potion" was my drink of choice. Yum! Then the progressive dinner event begins and has magical experiences between each course.  Dessert is, well, the best ILLUSION of the night…somethings have to be left as a surprise.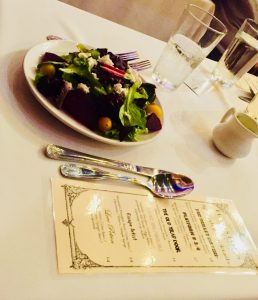 The dinner options are pre-chosen upon making your reservation and they are all generous portions and very tasty.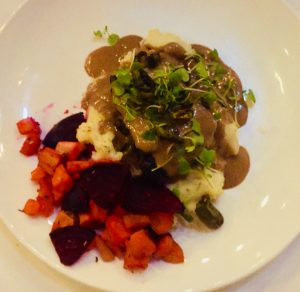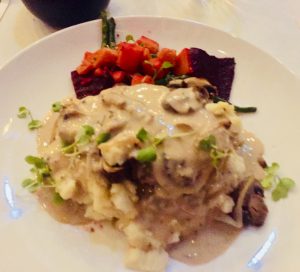 The Angus Beef Ribs were spectacular and so was the Shelton Chicken and Salmon.  After dinner, the show continues with the main magician performing an audience participatory awe-striking show for another 45 minutes that is just downright cool! Filled with humor, a touch of fear, excitement and well…magical moments that are unexplainable.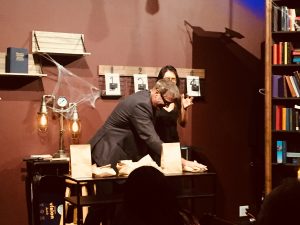 The four of us really enjoyed our dinner date and would highly recommend it to anyone for a fun and different night out.   Another highlight of the amazing downtown San Diego life.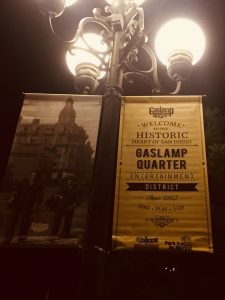 Illusions Magic Dinner Theatre would be a great night out for friends, family and even business associates.  Say Hi to Uncle James while you're there and Enjoy a memorable night