How we travel, where we stay, how we get there, why we travel and what travel means to us all changes throughout our lifetime.  If you are a person who loves to travel… It's part of who we are and thrives whether we are actively traveling or not.   This is just my travel story.
For me… travel has changed many times…
By Lodging style…
~ Camper (with the budget tight parents)
~ Resort (the after high school splurge)
~ Missionary Lodging (the do good and suck it up college kid on a mission)
~ Student host home (the college kid studying abroad)
~ Backpacker's Hostel/Train (the adventure after graduating)
~ Hotel (the benefits of working for a hotel and getting their discounts)
~ B&B/Hostel (traveling with a new husband)
~ Timeshare (traveling with kids)
~ Cruise ship (traveling with mobile kids)
Still to come…
… Home exchange (what I want to do once I fix up my house) maybe airBnB
… Adventure travel accommodations (with family and kids now that they are older)
~ Timeshare/nicer resorts (the luxuries you enjoy as you get older)
… RV (the goal after retirement…a condo on wheels).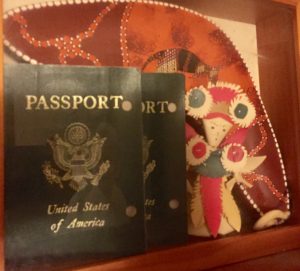 As a child, my family was more of road travelers.  We always had a camper on the back of our truck or a motorhome.  We rarely took flights except to visit family and that was to just Oklahoma out of all places.  It wasn't until my senior year of high school that the idea of traveling internationally arose.  I talked my family into letting me go to Cancun (I think the company was
Contiki
tours) with a group from school and I was so excited to get my first passport.  That's when my eyes opened to a whole other world that was out there for me to explore.  My midwest family did not understand the need, but my mom had a secret desire and regret to have not done this herself so she let me go.  Although the crowds of this trip were more interested in being by the pool and going to the clubs at night, I wanted to explore all the local attractions.
While going to college, the term "Study Abroad" was introduced into my vocabulary, I immediately signed up for the furthest place I could go.  I spent a semester in Australia with a 2-week layover in New Zealand on my way home and then a summer in Costa Rica (for my Spanish minor).  These were even better experiences since I was going with a comfort of a group, but also living with a local family, learning the culture and having an educational experience.  I, at one point, investigated doing a
Semester at Sea
(college on a cruise ship), but I needed to do that for my general requirements in the first 2 years and not the latter so the opportunity had already passed
After graduating, I wanted an even bigger adventure and decided that backpacking thru Europe was the answer.  I had heard of people doing this, but no one I knew personally, and since this was before the internet, my research was all word of mouth and the library….
Lonely Planet
 books became my favorite reading material…along with Let's GO and Rick Steves.  A friend of my was on board to join me, so we planned to do it the summer a year after we graduated college.  Throughout that year I connected with many people that were going to be in Europe and arranged to meet up with them.  The Eurail pass was our mode of transportation and so it began.  We ended up going to 19 countries and fifty some cities, all in 3 months…with just our backpacks and a smile.  … we returned home from London a week before Princess Di was killed…so yes, it's been 20 years.   It's amazing, incredible, and just mind-blowing, the kinds of adventures we had and people we met.  I look back and wonder how I planned such a crazy trip and if I will be brave enough to let me kids do the same thing.  I'll have to do another post about those details when I find the journals and photos I kept since that was before digital.
 After returning to reality and entering into the work world again, I went into the travel industry as a convention coordinator for one of the largest hotel chains on the LAX strip (the Westin) and that allowed me to use other Westins at a great deal. Nice accommodations and more motivation to continue to pry me further into this world of travel.  Then I moved on to a different job that had me booking travel for executives and that led me to become an independent travel agent with
America's Travel Companies
.  This too opened doors for other travel experiences and discounts doing so.  Might as well make side money for booking travel. Totally worth it.
When I got married at the age of 24, my husband and I bought ourselves a wedding present of a
Worldmark
timeshare that has been a great investment with knowing we would have kids in the future.  We immediately booked our 10-day honeymoon in Fiji at the timeshare …and then we got back and left 2 months later after finding a travel company called
AirTreks
(my absolute favorite site to inspire me to do long trips).  We found a South Pacific tour (flights only) that would take us on a 6-month trip (Tahiti, Cook Islands, Fiji, New Zealand, Australia, Hong Kong, Thailand, Malaysia, Hawaii)…at the time for only $1600/pp with the flexibility to change flights.  And so by me signing my new hubby up as a co-travel agent, we reached out to various companies and were offered incredible discounts along the way. We too backpacked and camped and stayed in hostels and had an insane adventure for 6 months. Which because of being an independent travel agent, it cost us half of what it would've cost had we lived a normal life back home (we just weren't getting paid along the way).  All I can say is if blogging had of been something back when I did these big trips I would have been set long ago as a Travel blogger.  So I have to start from scratch.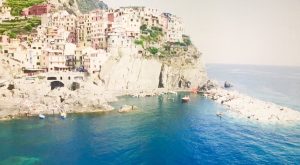 When we returned I had completely filled every page of my passport and now our "real lives" began and we got jobs and before becoming parents we squeezed in a trip thru Italy… but then became parents… a couple times over, so our lives of travel were now accommodated by the luxuries and simplicities of the timeshare condo lifestyle to have the amenities of home for the kids.  We love these condos but they are not everywhere we want to go. 
Timeshares
are worth it if you use it.  And we do- several times a year.
Our next step is to use the ever growing popular
AirBnB
 (paid use of someone's home) and I also want to try the
Home Exchange
program (free use of someone's home that stays in your home as the exchange).  Ultimately, now that the kids are getting older, we are looking to start those adventures again, farther away, maybe with backpacks and a whole new chapter on family travel.  Especially with my determination to become a travel blogger!  But I can see as our parents are getting older how the full circle will come around with staying in places that have those comfortable amenities again but hopefully we'll get an RV and tour around the US in our old age as well.  Someday….
Here's to the next chapter of my travel life!  Around the world here I come!