For those who are considering a Worldmark by Wyndham membership or already have one and may not know how to maximize your credits…these are just tips that we have found effective.  Our story is below but in simple we have been asked by many people, including Worldmark sales staff,, who are continually trying to get us to buy more credits when we agree to an "Owner update", how we've been able to enjoy our Worldmark membership with less than 10,000 credits for over 17 years (and 15 of those years were only owned 6000 credits)…it was easy…work the system.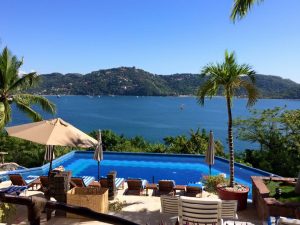 For those who are going to travel a lot, this might not work for you, but we are a busy family that vacation when we can so this is how we've worked the system to make it work for us.
The tricks to stretching your credits:
Booking a longer vacation every other year so you can borrow from the next year.  You get an amount of credits every year on your anniversary date…but you can always borrow them the previous year if needed.  This does mean you have to plan in advance.  Which could be beneficial since you might be able to cash in frequent flyer miles or cheaper flights as well.
Book several short trips throughout the year, using fewer credits, instead of longer trips.
Weeknight stays are fewer credits per night than over the weekend if you have this option.
Maximizing your bonus time opportunities

Last minute short trips that owners can book within 2 weeks
Booking bonus time for guests (5 days out) and having them pay you back, equal to or greater than your fee.
Choose to exotic bonus time resorts which is within 30-days out…ie Cabo, Mexico, Fiji, etc.

Using RCI time that can be booked within 90 days that is only 4000 credits for a whole week.
There are many things with the newer Worldmark by Wyndham that we have not even taken advantage of, but the most important part of owning any kind of ownership is to use it so it doesn't go unused and you don't waste your money on dues that are not paying for anything. For us living on the West coast, we can use many places without having to fly there, so it's not an expensive family trip.
That's it.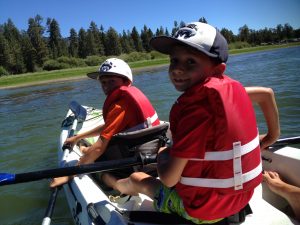 Our Worldmark story started back in 2000 when my husband and I went to a presentation the Spring before we got married and decided to buy this ownership as our wedding gift for ourselves.  Some questioned our investment, but we knew how much we enjoyed traveling and we figured if we were paying dues for it, that we would make sure to book something so we weren't wasting money…and we have.  We bought the least amount of credits they would allow us (which was 6000) and paid for it in full…thru what was then Worldmark by Trendwest and decided to make the most of it.  The first place we did was decided to go was to Fiji for our honeymoon.  They had explained that we could book bonus time 30 days out for anything outside the continental US.  So we waited and were able to book 10 days in Fiji for about $50/day.  That's such a great deal.  So that's how it started.
Why did we buy into the Worldmark timeshare?  For us, we liked the idea that we weren't buying a specific week at one location  This was what others that we knew had with the prior RCI and it seemed very limiting since we wanted to see the world.  They have to trade if they want to go somewhere else or on a different week.  At the time, Worldmark by Trendwest had over 50 condos, many on the west coast, Mexico, and Hawaii that suited our needs and we could book any of them upon availability for however many nights we wanted if only 1 night.  And now that Worldmark has been bought by Wyndham and they also own RCI, we have that many more options.
A few places we've gone with our Worldmark condo:
Fiji – 10-night honeymoon on bonus time
Cabo, Mexico – every 2-3 years
Zihuatanejo, Mexico
Riviera Maya, Mexico via RCI
Big Island Hawaii, Maui and Kauai in the Hawaiian Islands
St. George, UT
Las Vegas, NV
Seattle WA
Big Bear, CA – annually
Indio, CA – annually
Solvang, CA
Bass Lake, CA
Palermo, Mexico
Lake Tahoe, CA
…etc
Now, I'm not claiming to have mastered the booking process with Worldmark, but until last year, yes, last year, we only owned 6000 credits.  Not even the sales managers could figure out how that minimal amount of credits could work to book a vacation.  This is how we did it.  First of all, we are NOT retired with unlimited time off. So our busy lives, with two kids in school and playing two sports each,  only allows us to take random extended weekends (that may or may not be related to a sports tournament) and maybe a week off a year if planned far enough in advance.  Worldmark allows you to borrow the credits from the following year, so technically we had 12,000 credits available to us which is equivalent to about a 2 bedroom condo which we did not need until recently.  So we have been able to use credits for a longer vacation about every other year and book at least 2-3 bonus time or 1-4 night trips every year.  This is perfect for us.  We have never run out of credits.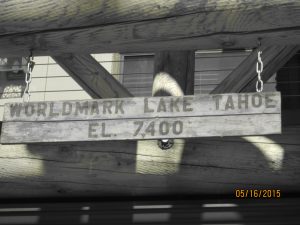 Until last year, 2016, we upgraded to 9000 credits because we wanted to obtain access to the amenities of the Worldmark by "Wyndham" benefits and be able to book RCI condos outside of Worldmark properties.  This immediately was useful when we need to go to Vegas for a baseball tournament and was able to use RCI for that Thanksgiving weekend.
So, yes, we have been satisfied with our Worldmark membership, despite some of the horrible sales presentations that we've sat thru just to get the free gift and a few snafus at various resorts, most experiences have been good.   If anyone reading this is a member, let me know where you're going or where you've been for recommendations.  Or comment if you want to ask a question.  It's fun to collaborate on travel!  Where are you going next?   We're booked this year for Indio over Thanksgiving for now…haven't figured out next year yet.