SO MUCH FUN!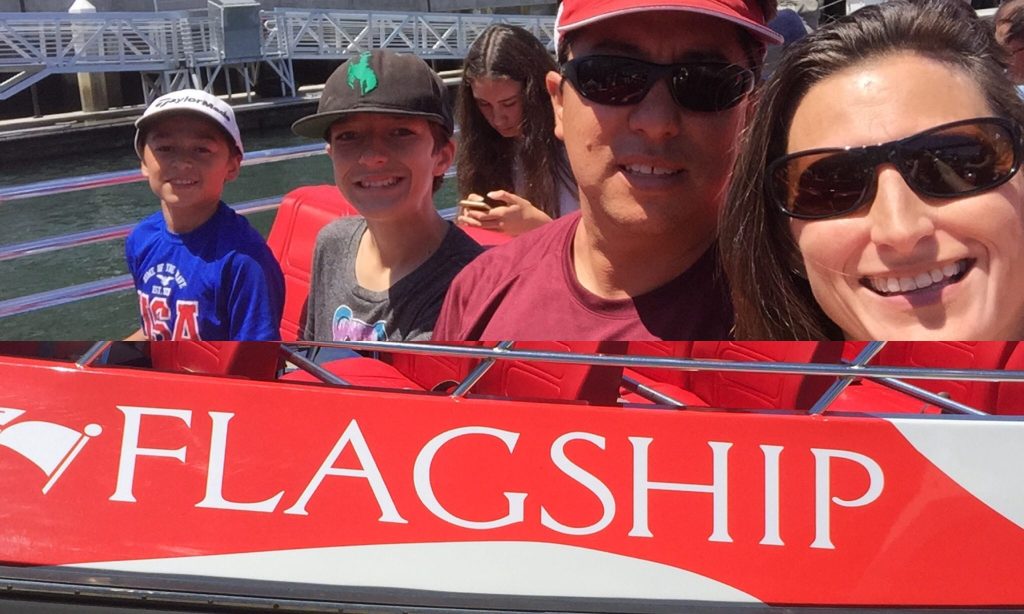 ---
In the attempt to make my younger son's 10th birthday amazing, I finally found something that was memorable and within the budget.  The new high speed Patriot Jet Boat from Flagship Cruises in San Diego Bay is a new 30 minute Bay tour ….and currently being offered at a discount on Groupon for half price!!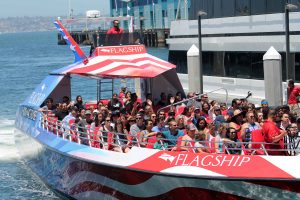 The ride is a blast.  It starts as an exciting fast ride around the North side of the bay and then after they pass under the Coronado Bridge, the real fun beings with 360 spins and getting drenched. YOU DO GET WET! (They actually offer thin ponchos when first get on-complimentary).  It was a hot day so it felt great.   Everyone had a blast, including the parents.  It goes too fast to have any sea sickness and it's a huge boat so it does not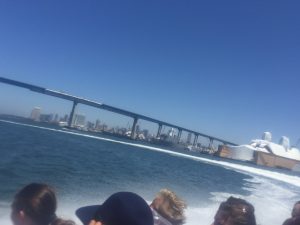 feel unsafe at all.  You do have to wear seat belts.   They drive past the military ships and Coronado and it's a great view of the Bay.  You don't have to make reservations, but we did call ahead since had a group of 24.    The staff were great and we got an amazing picture of our group that they took before we boarded ($20 for 2 5×7 that come in a cool cover with Patriot picture and info).
Afterwards we walked back to the Star of India Tall Ship(less than 10 min walk north) and set up our canopy tent a the Waterfront Park.  This is a free public park with underground parking (all day for $10 -lots of parking) that has water features for the kids to run thru, a large playground and a great grass field for playing soccer, frisbee, etc.  I had Dominos deliver pizza curb-side.  It was great.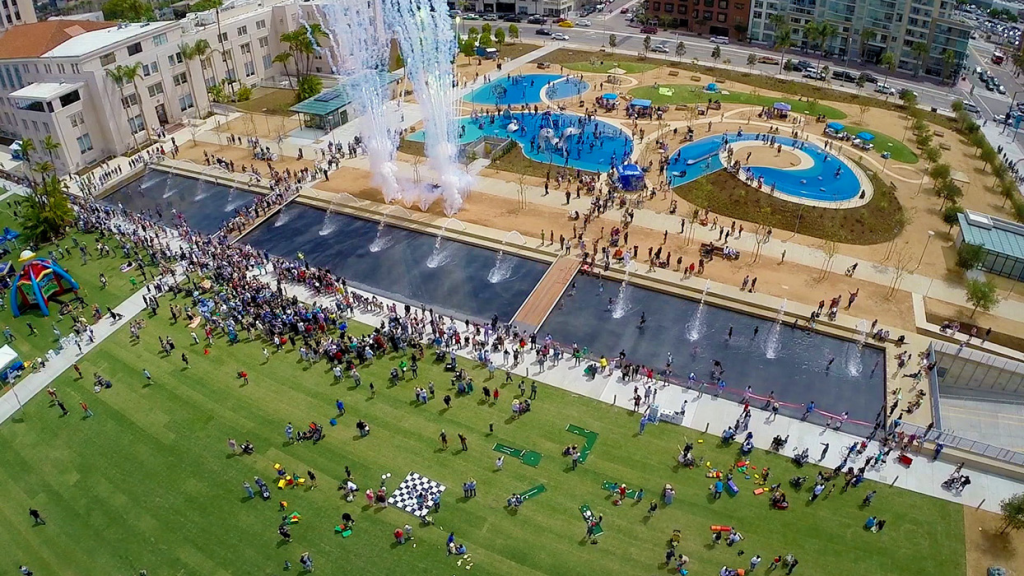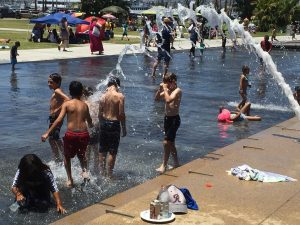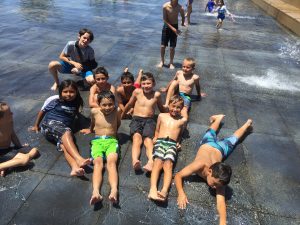 It was such an amazing day!  The birthday party was a huge success and the Patriot Jet Boat was a great experience.  The Waterfront park, which is free (other than the parking) was free and a great place to go with kids.  Next time we're going back to tour the Star of India  and then hang out at the park.  It's right in front of the Santa Fe train station and one block from the Little Italy Trolley stop.
For those parents looking for something fun to do with their kids or visiting family this summer, this a a good one.  Especially since there is so many other great things to do surrounding it.  Great for those visiting San Diego as well.  It's NOT a slow tour guided boat. It's a visual tour.  The 1 and 2 hour tour will give you more info and is good for those that don't want to get wet or can't handle the high speed.   My facbook page or instagram as a video of the experience.  ONEadventures