I love this age… they are old enough to really enjoy a variety of activities and adventures that opens the doors to so many more possibilities. So if you live in the area and have kids between the ages of 8-14 you probably have heard of these places, especially if you have boys. But if you're visiting and need something to do for this tween age (esp. if it's raining or too hot outside, most of these are indoor), then here is our top 10 list of fun activities for this age group.   MAKE SURE TO CHECK for discounts online. Check get1free.com, Local Flavor or Groupon to see if there are deals. Start planning your summer fun.
House of Air – Carlsbad (Bressi Ranch)
 6133 Innovation Way, Suite 102, Carlsbad, CA 92009  (760) 201-1313
This is the newest, and by my kids' vote, the best trampoline / indoor fun in the area.  They have a rock climbing wall, a large lounge area and snack bar to use while waiting for the fun to end.
2. Skyzone – San Marcos
860 Los Vallecitos Blvd, San Marcos, CA 92069    (619) 431-3700
This trampoline park also as a Dodgeball court, a variety of trampolines, but best of all, per my tween, a free arcade is included in the ticket price. They too have tables and rentable rooms.
3. Get Air – Vista (Business Park area)
 2755 Dos Aarons Way, Vista, CA 92081    (760) 478-5867
Another great place to jump around.  They have a great party area, slam ball, dodgeball, foam pit and ninja course.  Had a large area for parties and you can have them order pizza for your group.
4. K-1 Speed – Go Kart Racing – Carlsbad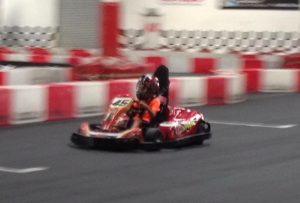 6212 Corte Del Abeto, Carlsbad, CA  92011   (760) 929-2225
Great go-karting experience.   Kids get to compete against others and themselves as the give you a printout at the end that shows your times.
5. Boomers Vista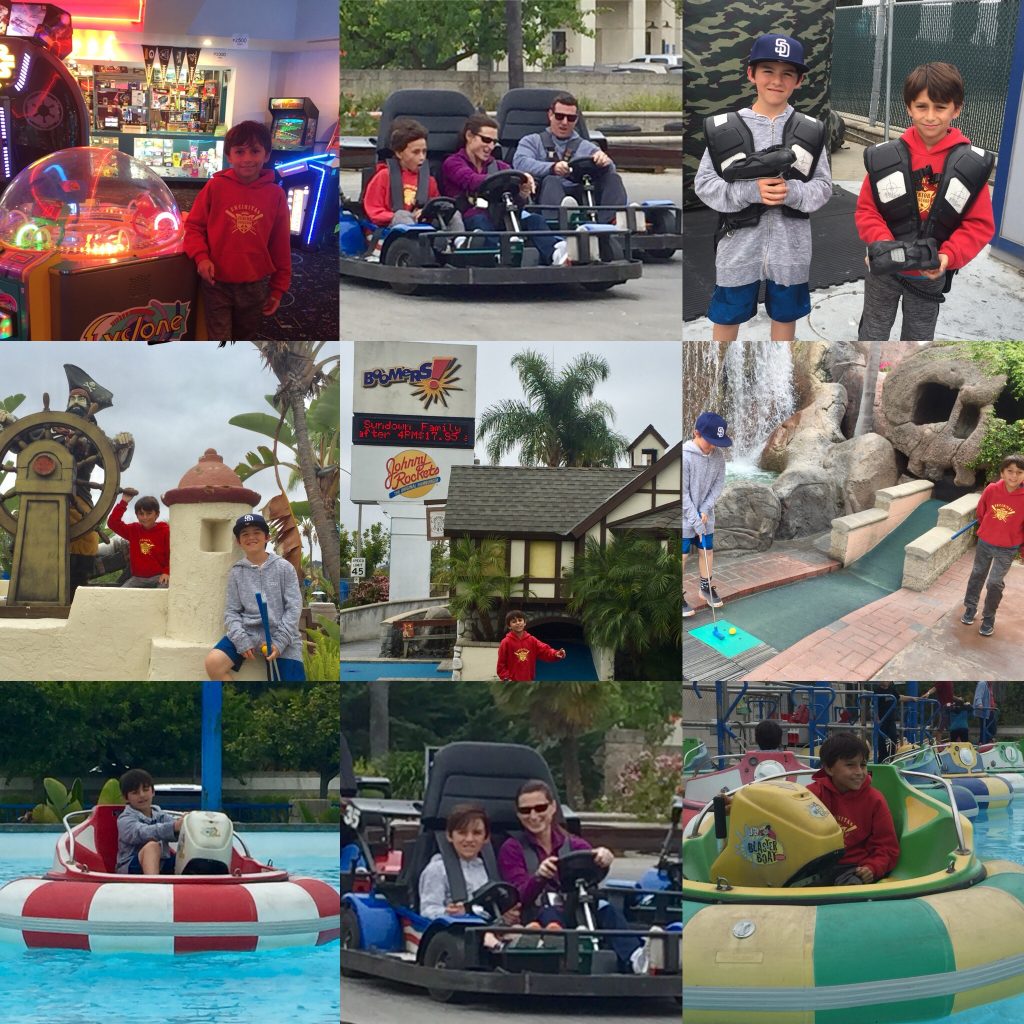 1525 W Vista Way, Vista, CA 92083     (760) 945-9474
The Champ Pass is the way to go to get the full use of the Mini Golf, laser tag, Go Kart Racing, Bumper Boats.  Make sure to check their website for deals and print out the student homework pass and attendance pass that gets them free credits towards the arcade inside.  There is also a Johnny Rockets burger joint inside that has a massive sitting area.
6.  GlowZone – Vista
8844, 1390 Engineer St, Vista, CA 92081      (760) 417-4725
A fun, massive, black-lighted room filled with ninja warrior challenges, a skywalk, climbing wall, mini golf course and much more.
7.  FootGolf  – Escondido – Reidy Creek Golf Course
This is a blast for all ages.  If your kids play soccer, they'll love this.
8. Paintball – Camp Pendleton…
offers Splatball too if you're a little gun shy.
1700 Vandergrift Blvd, Oceanside 92055;  866-985-4932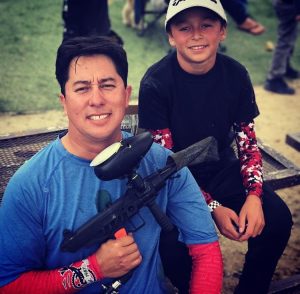 My kids have had many a birthday party here and absolutely love getting their combat gear on.  It's a great activity for the kids and even the parents.  Pretty good equipment and fun courses.  Can get very hot out there, but it's never bothered the boys.
9. Vertical Hold – Rock Climbing Walls
992 Rancheros Dr, San Marcos, CA 92069; (760) 480-1429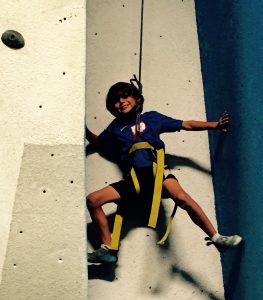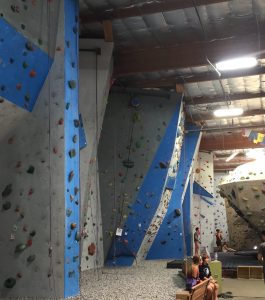 A great indoor rock climbing company that has amazing camps and their staff are fun and outgoing.  It's real climbing with ropes and a variety of difficulty.  You can rent all the equipment and they have memberships if you get hooked.  A variety of classes and special nights/events.  Good for parties as well.
10. The Climbing Wall – bouldering
1210 Keystone Way, Vista, CA 92081    (760) 560-3424
This is a great way to be introduced to rock climbing without the ropes.  It's free climbing on a variety of walls with hand holds.  Shoes are provided.  They have a great work out area for climbers looking a strengthening their muscles for this type of activity as well.  They usually offer camps in the summer a variety of courses throughout the year.  The staff is knowledgeable and fun.
There are so many fun things to do in San Diego, and these are just a few activities that can entertain your tween.  Hope this helps fill those days of boredom and make it into a fun adventure.