Zihuatanejo, Mexico is best known for where the guys meet up at the end of the movie Shawshank Redemption (but it was really filmed in the US Virgin Islands) and When a Man Loves a Woman with Meg Ryan (at least it was really filmed there).  It's a resort town Northwest of Acapulco. Located next to the touristy Ixtapa, Zihua is a much more mellow town, not impacted by highrises and tour buses and has great beaches, amazing food, and a beautiful bay.
We've gone to Zihua twice now and just love it.  We really enjoy high adventure travel, but relaxing trips are welcome as well and since our timeshare (Worldmark by Wyndham) took over a boutique hotel there, it became on our radar to try out.   This last trip was a perfect combination of activities and downtime. We've only gone in January when the weather is in the low-mid 80's and very comfortable.
Flights – Alaska Airlines has direct flights to ZIH (Zihua/Ixtapa).  Just a little over 3-hour direct flight.  We only take a carry on and personal items.  No need to check in bags.  Just need some lightweight clothes and swimsuits.   If you only have a carry on you only need to arrive at the airport an hour early on either side.  Taxi from the resort back to the airport was only $15.
Car Rental – DO NOT RENT A CAR IN MEXICO.  You really don't need it, and the stress of driving on their streets is not worth it… on top of the fact they always find ways to charge you more than agreed. We had booked a car via Travelocity with Alamo with full insurance offered via Travelocity and once arriving, Alamo said that the Travelocity insurance only covered the other person's car and not their rental car and we needed to pay an additional $20/day to cover their car.  We turned it down and grabbed a Taxi from the airport to the hotel for $30.  Travelocity refunded our rental car and insurance after I contacted them via the App/Messenger. They were great.
Worldmark by Wyndham – This is our second time at this resort and we love it.  It's a quaint 25 room resort that overlooks the Zihua Bay and is very accommodating.  It is NOT a condo with kitchens/kitchenettes or laundry which we are used to with this timeshare, but the onsite restaurant is great if you don't want to go to town and a little Woolite to wash is all we need.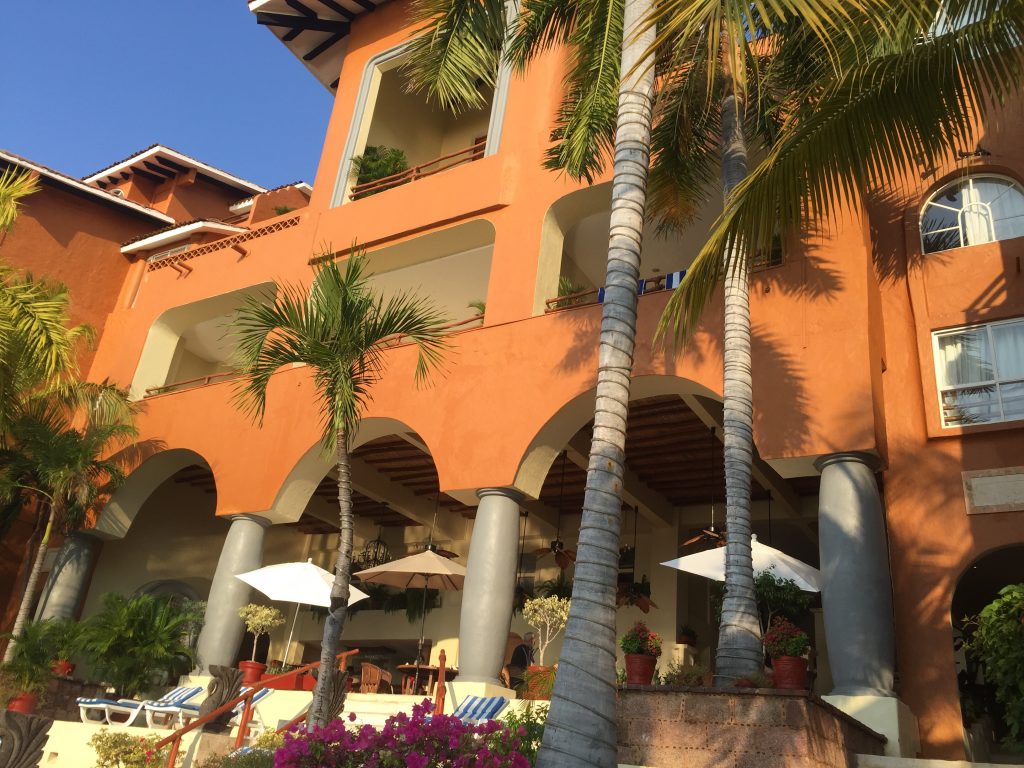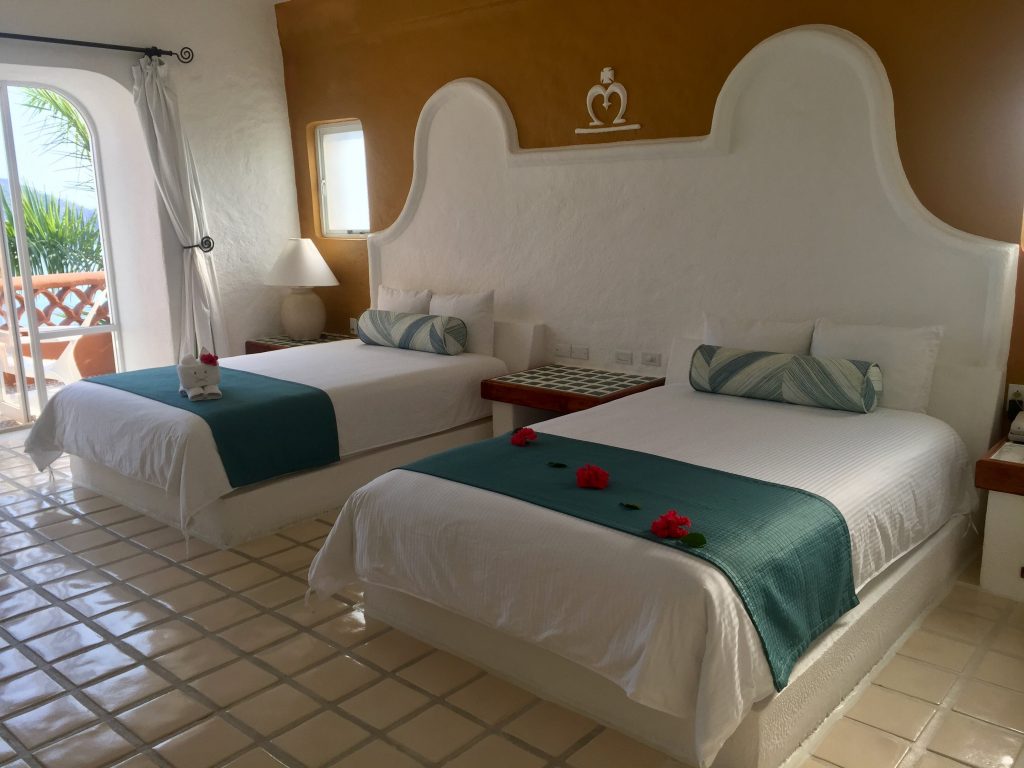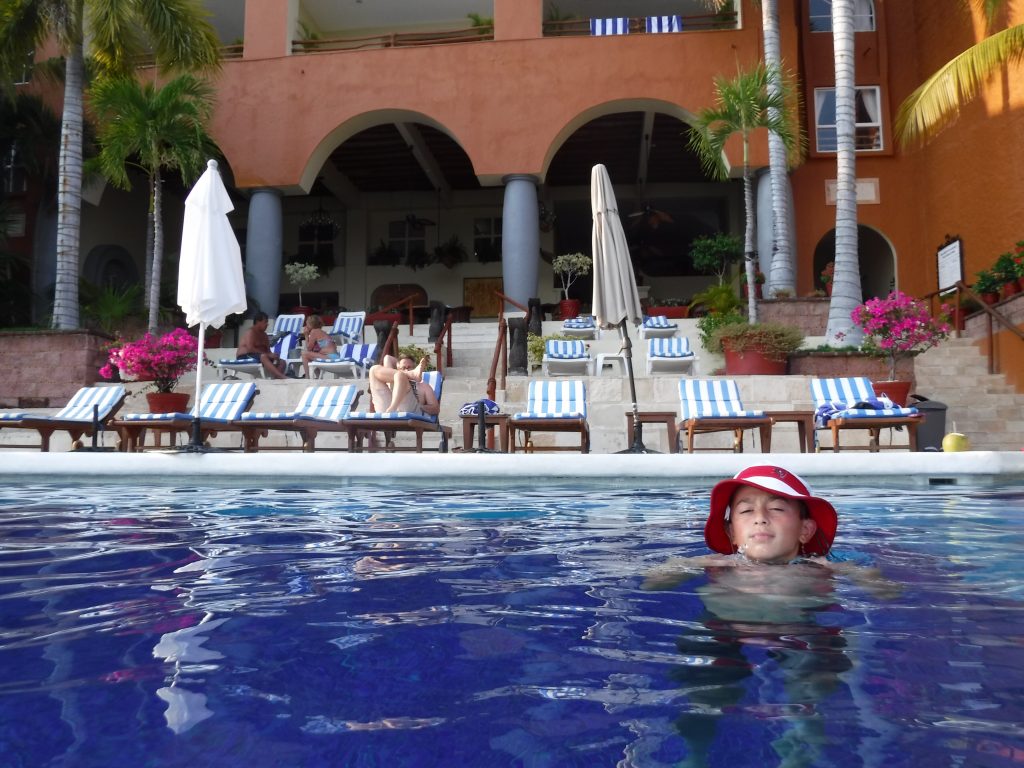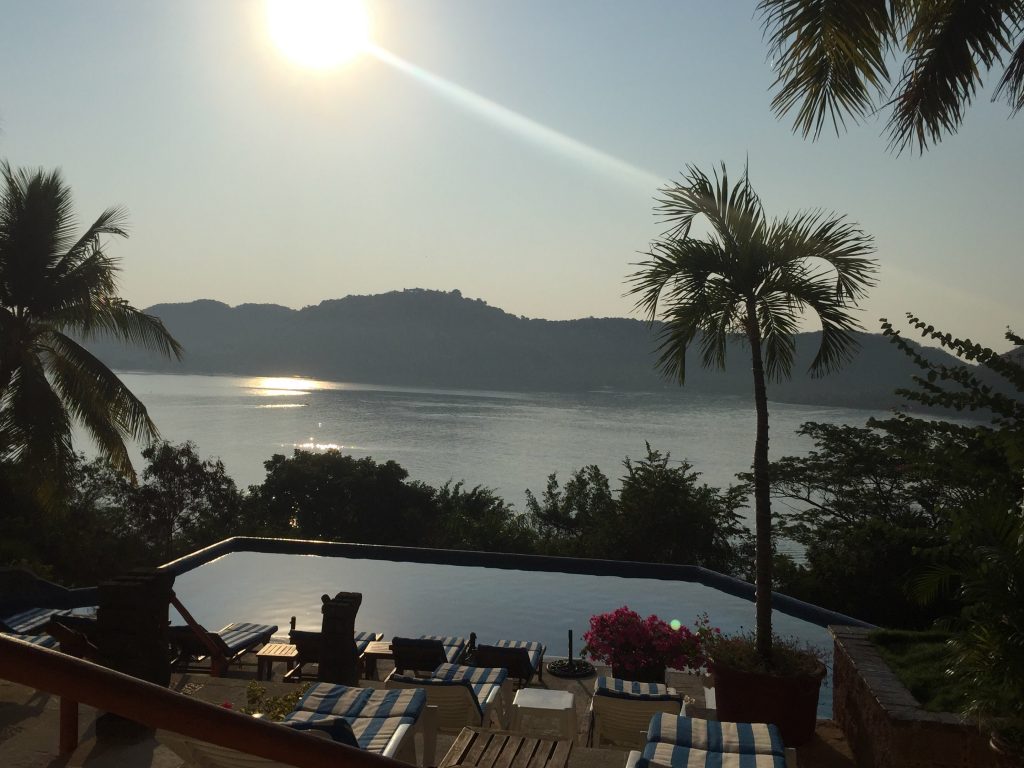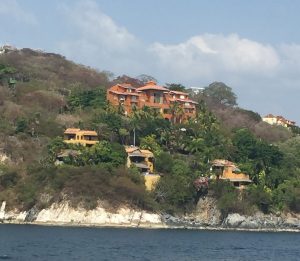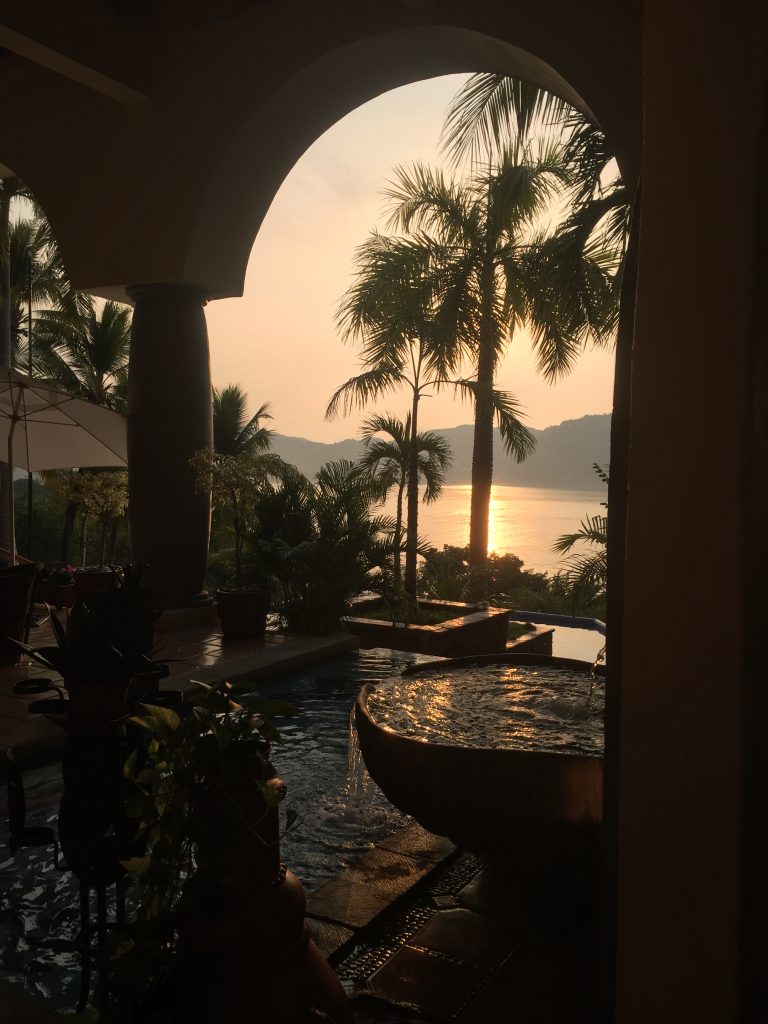 Time change– It is 2 hours ahead of Pacific time in January.
Money: Pesos are always the preferred payment and is equal to about 20 pesos per dollar…1000 pesos is about $50 US.  100 pesos is about $5 US.
Credit cards: We recommend putting as much stuff on your credit card since they'll usually have a better exchange rate, but ask…some charge a fee to use a credit card -it's usually 4-5%.  So sometimes not the best choice.
ATM: There are many banks in town with ATM machines… you MUST have a 4-digit pin with chip with either your own bank ATM card or a credit card. It's usually a 2% fee with your bank's ATM.
US Dollars: Many tour companies do accept US Dollars. Just ask and they'll give you amount.
Beaches:  The Worldmark Zihua is not on the beach.  We are on the side of the hill and the beaches are on the other side of the bay.  From the municipal pier in town, it's only a few dollars to take the water taxi over to Las Gatas Beach.  The sand is nice, you can snorkel and have lunch. Each section of the beach is overseen by a different restaurant that is identified by their umbrellas or beach chairs.  You can rent kayaks and snorkel gear and if you sit in the beach chairs, expect to be attended to and expected to order food and/or drink.   Playa La Ropa can be reached via Taxi and you can get a good massage for around $30/hour.  (Worldmark offers massages too but they are much more pricey.)
FOOD: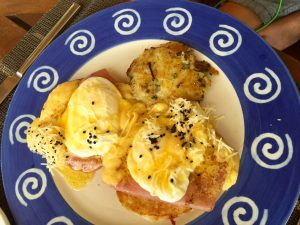 We ate breakfast/lunch at the Worldmark several times and it was amazing as usual. The view is spectacular. The pricing is high compared to town, but for a restaurant, it was average or better than average.  A range of food is available for all tastebuds…including the best hamburgers in town.  And they do have Happy Hour.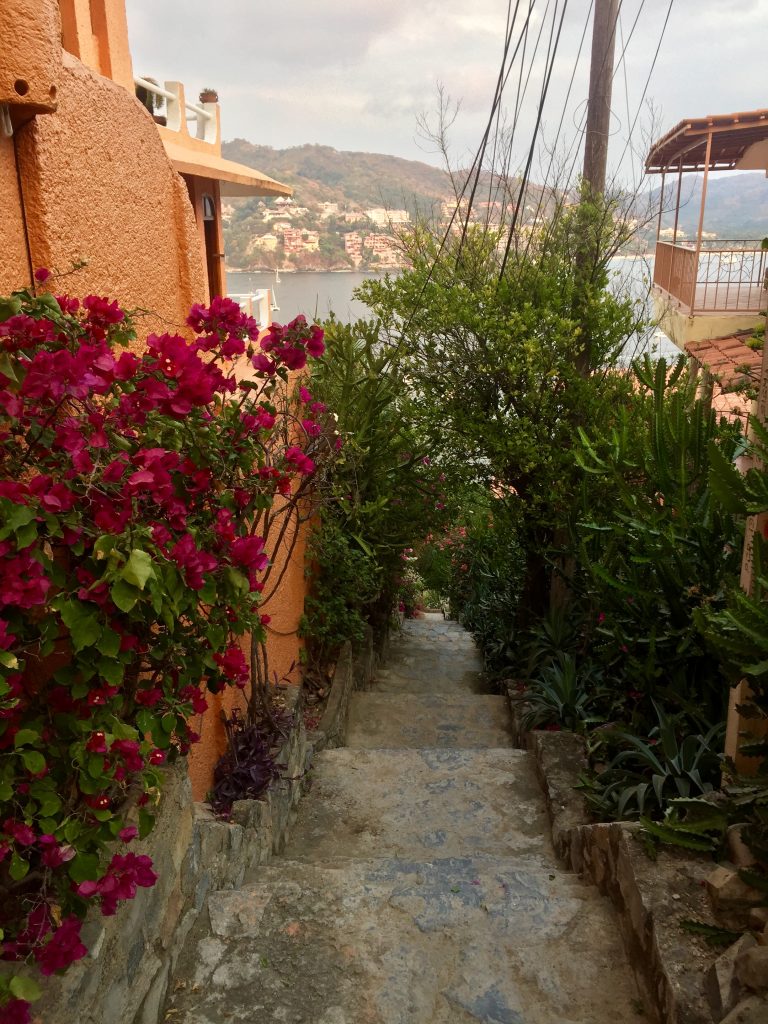 It's only a few dollars to take a taxi to town but enjoyed the walk … from the Worldmark is via 170 steps down to the lower street.  It's a great workout for sure.  At the bottom, turn left and take the road along the bay to the bridge on your right just past Dive Zihua.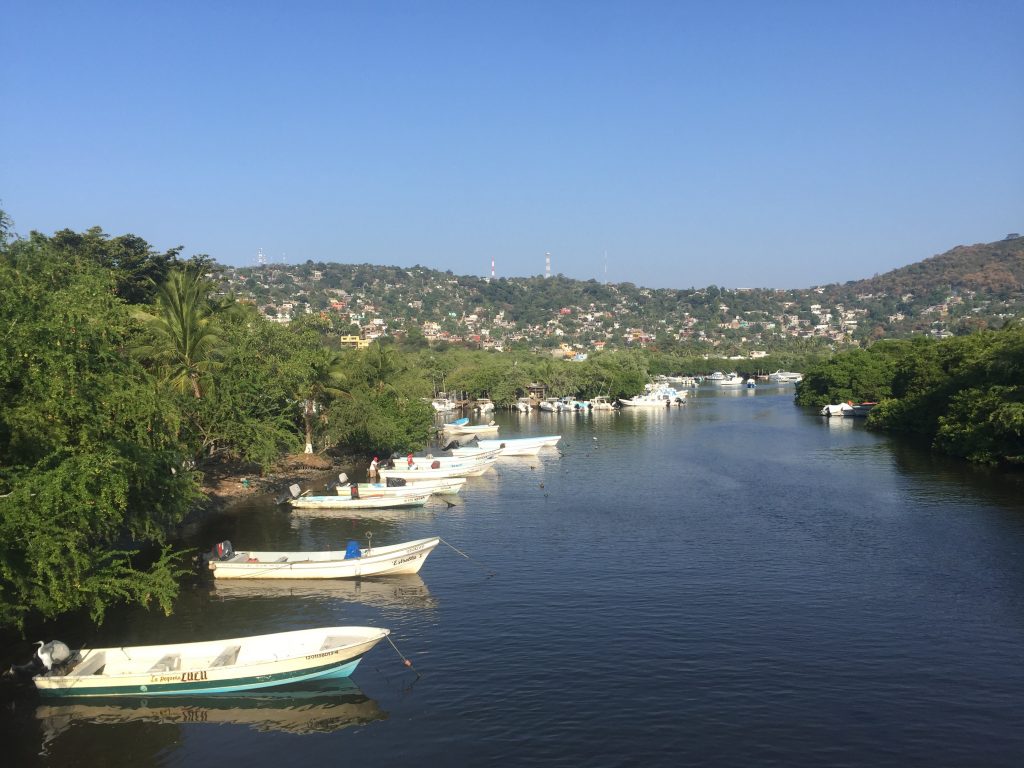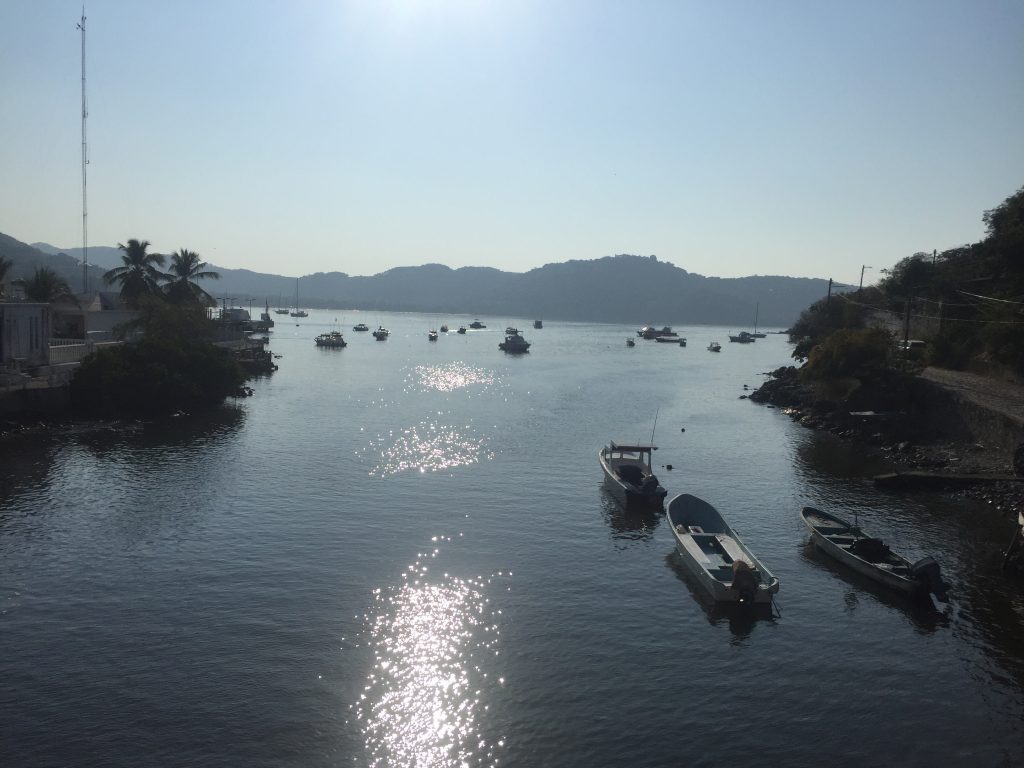 Cross over the bridge and continue straight to the center of town where the basketball court is.  There are plenty of local shops, art galleries, and eateries to choose from.  We usually walk up the center block (between the two ice cream shops…which BTW the one on the left is great) and there is an Italian restaurant on the left and Oaxacas on the right.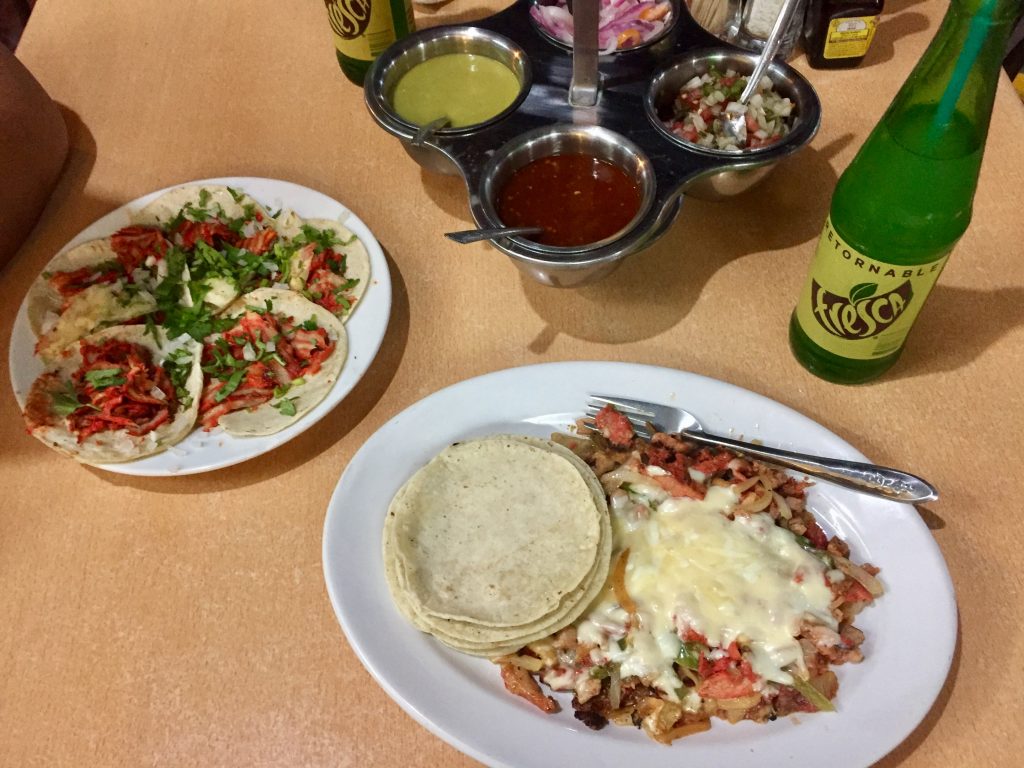 Oaxacas is really good. It's a scrambled of stuff… pastor/steak/veges/cheese all served with condiments and mini tortillas… most are less than $5. A plate of 5 mini pastor tacos is only 35 pesos… less than $2.
3 Amigos: A cute little restaurant with a variety of food that is to the right next door to the Italian place.  The waiter there is a real character and the food is inexpensive.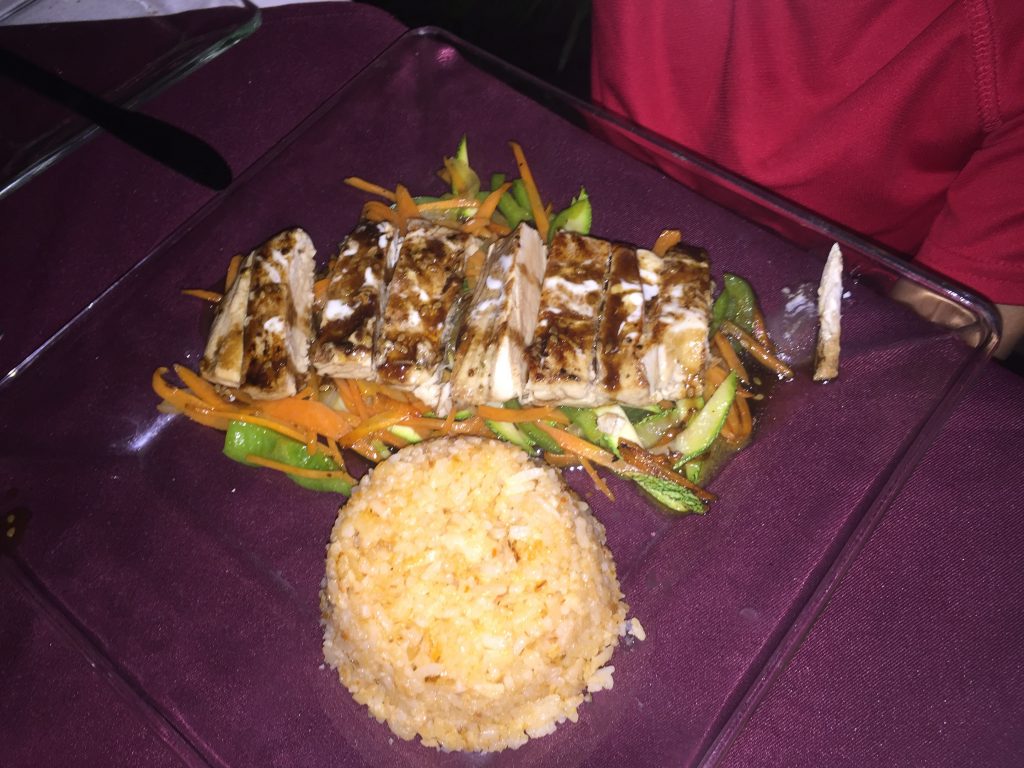 Cocos Bahia is on the walk to town before the bridge.  The food is great.  Calamari, Maui Tuna, the best seafood crepe I've ever had…OMG.  Sitting overlooking the bay at night is amazing.
So much to do, or you can just relax.  Check out my other posts on our excursions that made the trip so much more memorable and fun for everyone.
Our Itinerary, Day 1 – Travel and recover, Day 2- Cultural/City Tour, Day 3- Cooking Class, and Day 4- Catamaran Snorkeling Tour, Day 5 – Relax and leave
If you are interested in going to Zihua, please visit my Travel Page and send me an inquiry.  I'd love to help you book a great adventure.