Zihuatanejo is such an amazing little town…it's not your typical touristy high rise resort town like Cancun or Cabo.  It's really just local shops and restaurants although the American comforts of McDonald's, 7/11, Walmart and Sam's Club can be sought out if absolutely necessary.  It has charm and is quite peaceful in the way that it's not stressful or uncomfortable.  We always felt safe and even the locals say that you can leave your car unlocked an no on worries.  The locals are very friendly and not pushy, other than the bustling chaos of the marketplace which is expected.  Since we've been here before for a relaxing vacation, this trip I wanted our family to do more than just relax by the poolside so I rearranged some activities each day to give us a full experience.
On Day 2, we went on a great tour with Luis de la Maza – City and Country Cultural Tour
approx $65/adult, US Dollars are accepted, Approx. 5-6 hours
He can be emailed in advance for reservations – luizito79@yahoo.com.mx  (www.ixtapatoursluis.com)
This tour is not your norm in ways of just showing you want to see, but it shows you the real Ixtapa and Zihua – the different living conditions and some history and a lot of other cools stops along the way outside the cities.
We were picked up at 9 am with a nice air conditioned tour van by Luis.  Luis grew up as the son of a tour guide and has a lot of background and experience to share.  He has traveled to America and speaks English well and is trying to learn a bit of French. 
We drove thru town, visited the marina, toured the local streets and up to the hills that overlook the towns.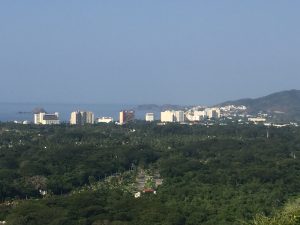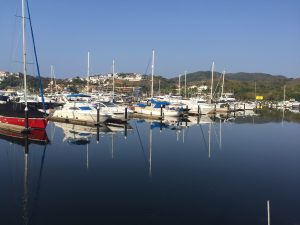 After touring thru Ixtapa, the touristy town on the other side of Zihua, we drove thru the back roads of Zihua where the majority of the locals live if a variety of incomes levels.
We went into the town mercado (marketplace) of Zihua and were introduced to the farmer's market where all the fresh produce is brought in each day, including chicken and fresh fish.   He introduces the local spices and the shopping area for gifts, etc. Gives you time to shop as well.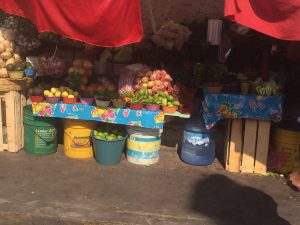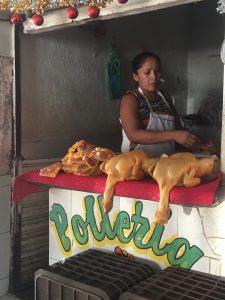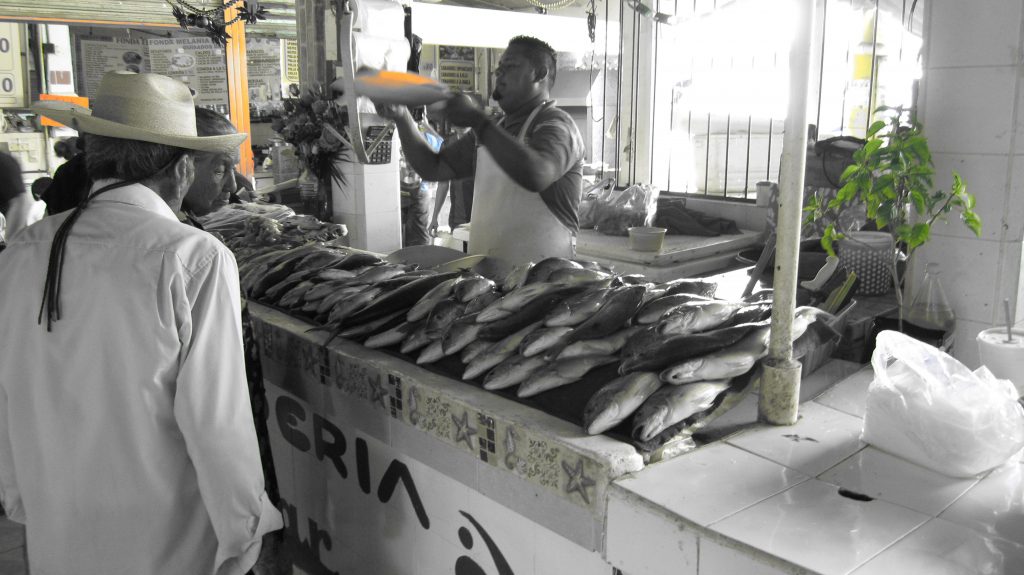 After the city tour, we drove out to the country to a village that makes roof tiles and bricks from the clay they dig out of the earth. A truly hard job and the people are so content.   My kids wanted to buy a little clay turtle that was made by the wives from leftover clay to support them.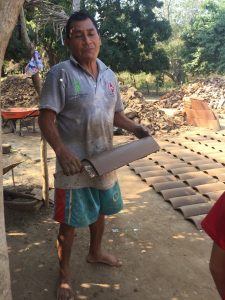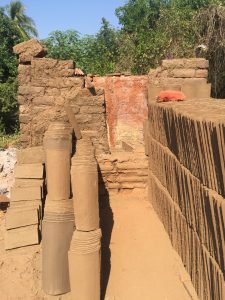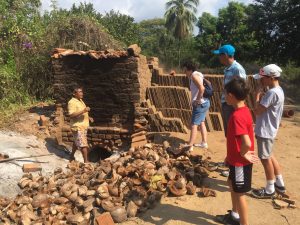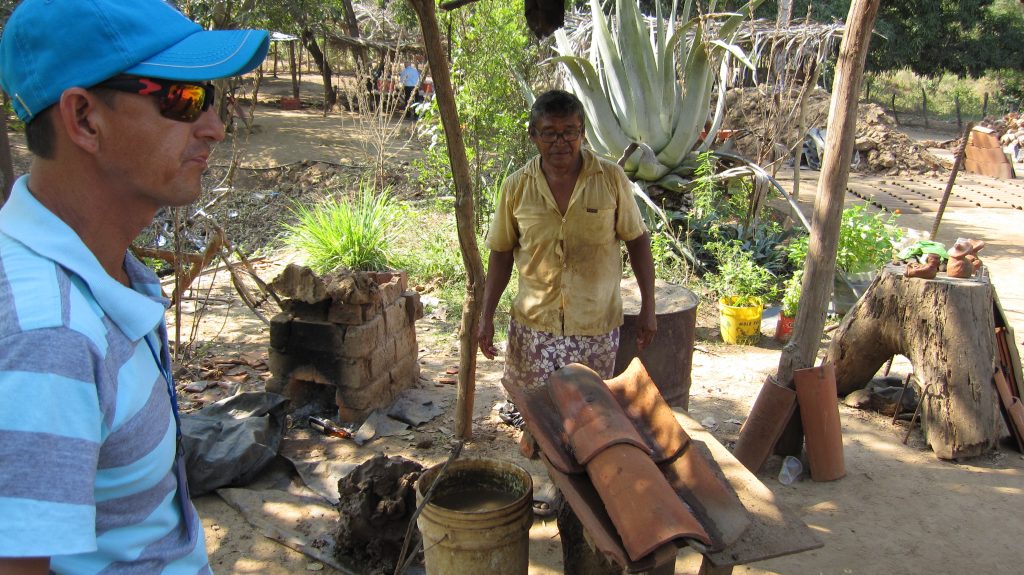 We also go to stop at a wildlife refuge and saw the best-preserved skeleton of a sperm whale in the world that washed up on the beach and was restored for viewing…along with some cool animals.   T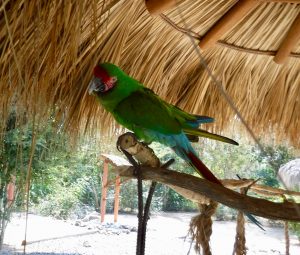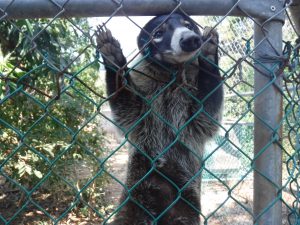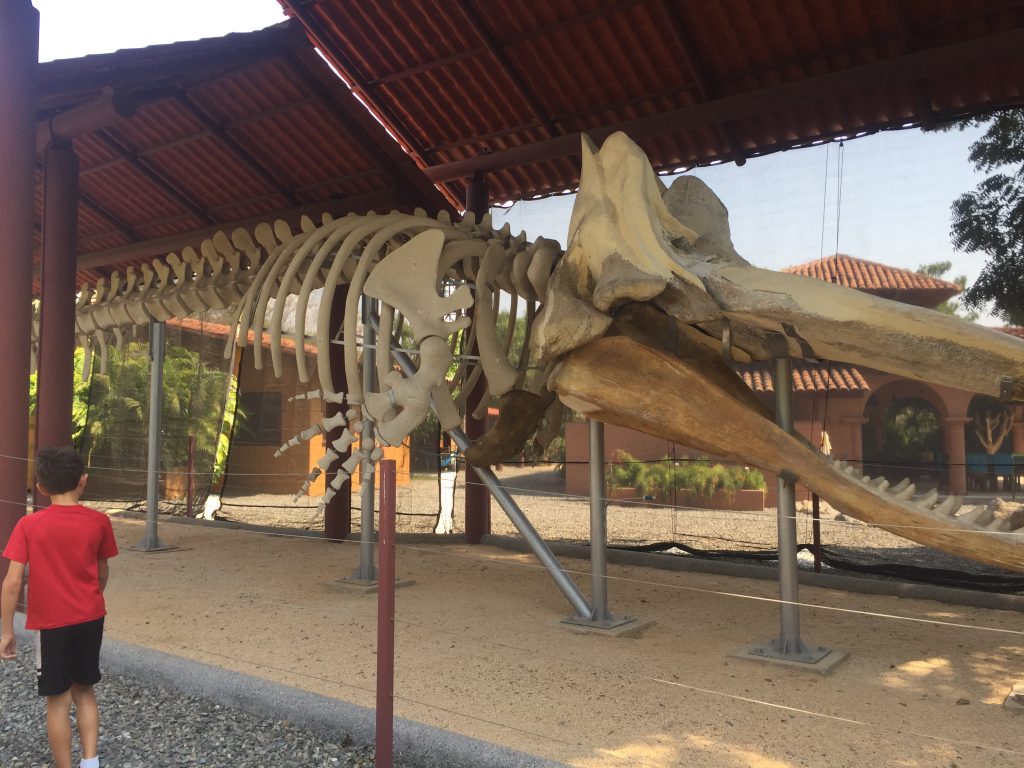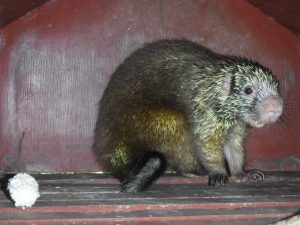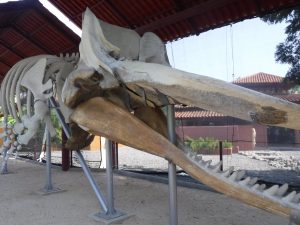 He took us to a coconut plantation with a presentation of opening coconut and samples given.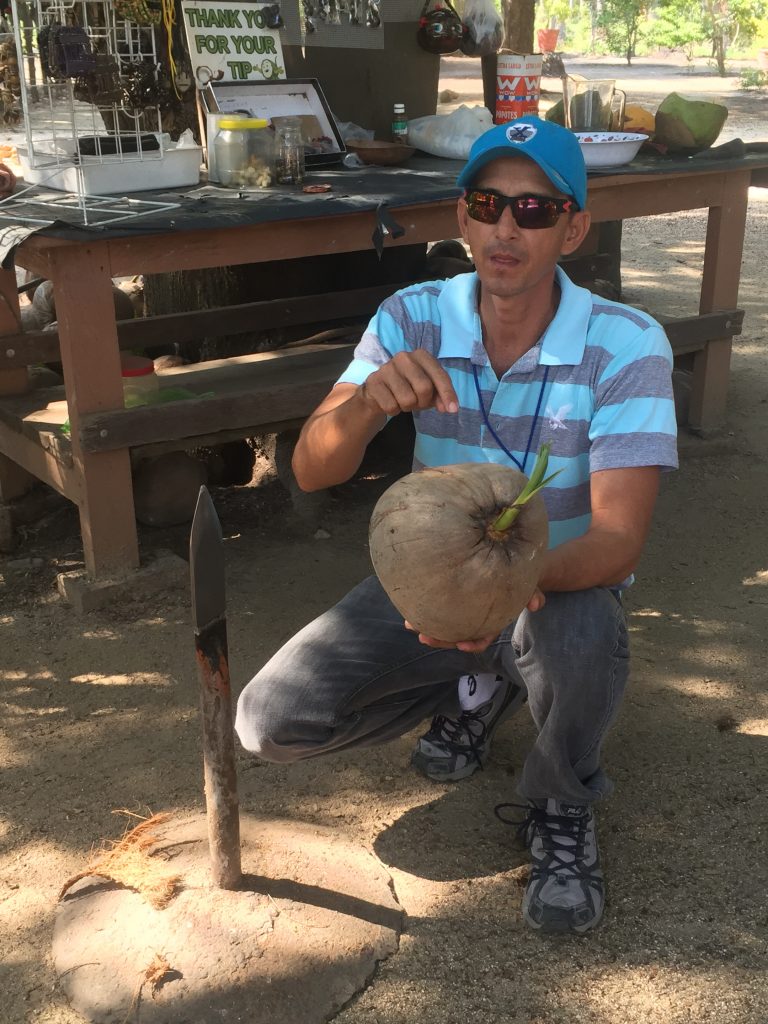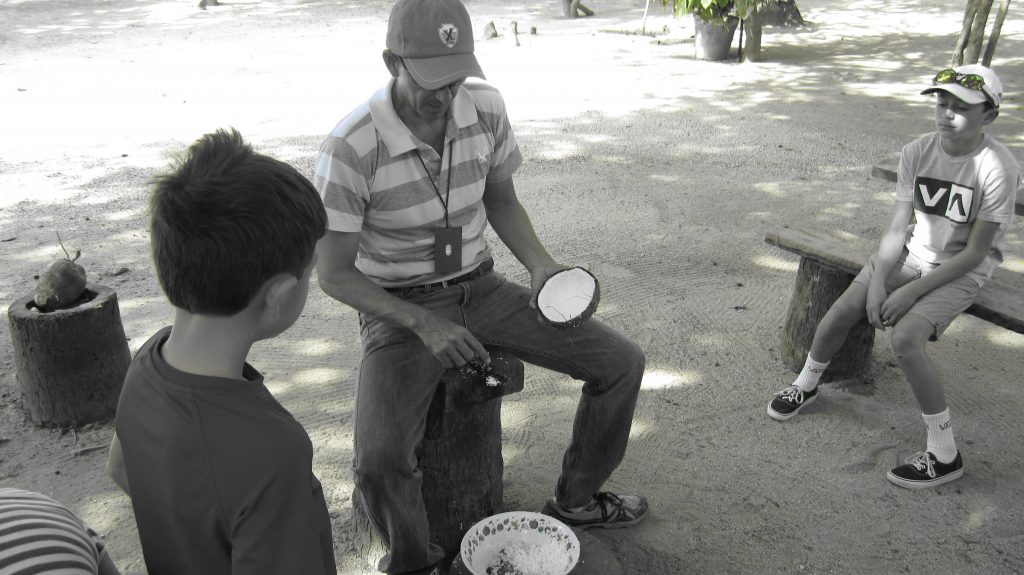 We eventually made our way back to the beach where we ordered lunch and then were taken on a mangrove boat tour where we saw many seabirds and fisherman.
The lunch was on the sand under brightly colored canopies and it was very enjoyable and tasty.  (Shrimp was fabulous, breaded fish was good and the chicken fajitas were tasty). 
My 10 and 13-year-old sons enjoyed the entire day as much as we did.   There was enough stopping along the way to keep them interested and I think it was good for them to see the realities of life for other people of different cultures and societies.
Highly recommend this tour.  Everyone knows Luis' tour… but tell him I sent you.  We did his tour in January of 2018 and loved it.
Check out the other posts from this trip.  Our Amazing Zihua Family Trip, Cooking Class, and Catamaran Snorkeling Tour
If you are interested in going to Zihua, please visit my Travel Page and send me an inquiry.  I'd love to help you book a great adventure.