Zihuatanejo has activities for everyone, especially relaxing and eating amazing food, but our family enjoys a bit of adventure and sport as well so this activity was fun for all.  Anyone visiting Zihuatanejo will see the Picante Catamaran in the Bay.  It's a very well known and highly promoted activity in the area and must be booked in advance since they do not do the snorkeling tour daily.  The sunset cruise is usually 6 days a week in the evening.  
Picante Catamaran Snorkeling Tour
They offer hotel pick up from Ixtapa and Zihua,  (For us since they are located at the Puerto MIo pier is literally at the bottom of "the staircase" from our hotel(Zihua Worldmark by Wyndam).  You must meet up at 9 30am. to check in and get in line  Boat departs at 10am.  Returns about 2pm.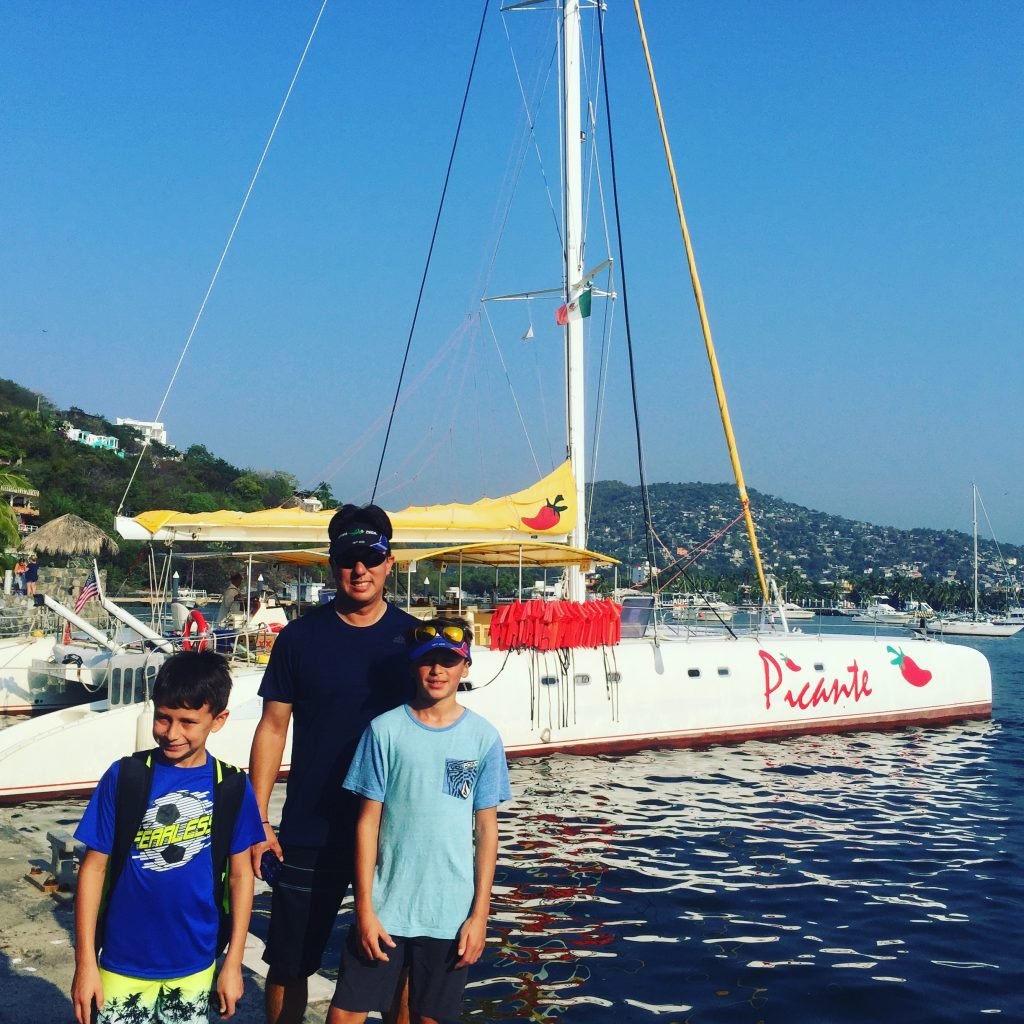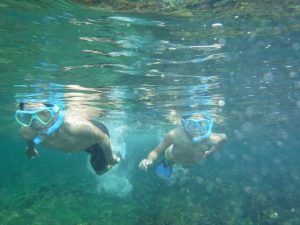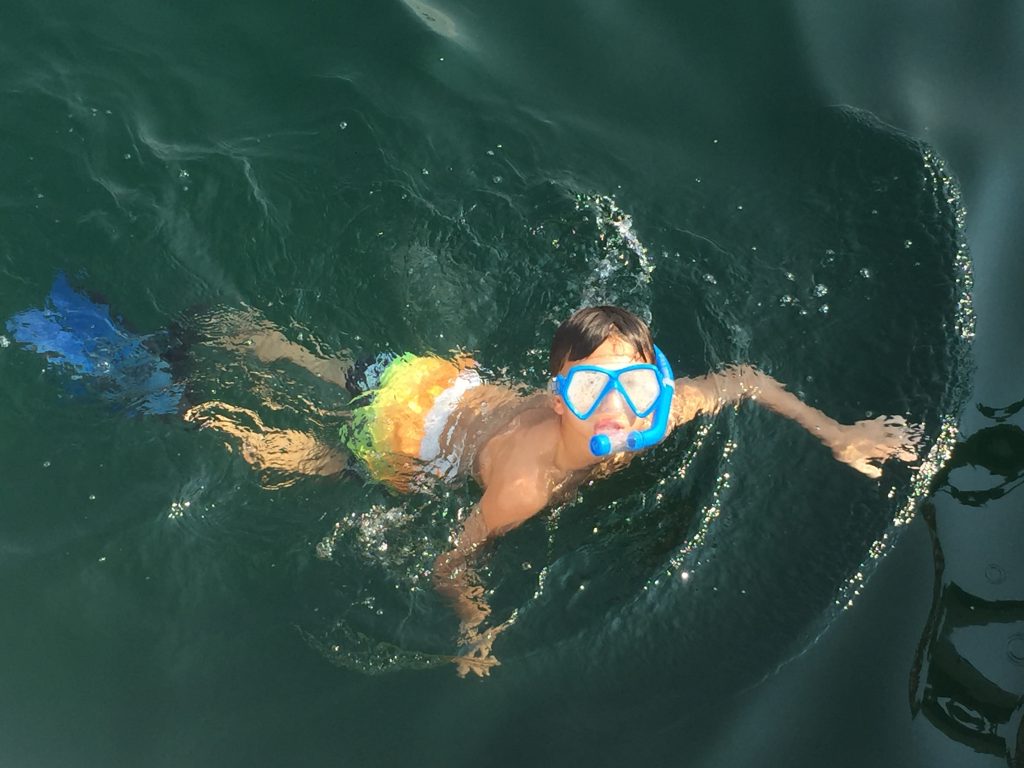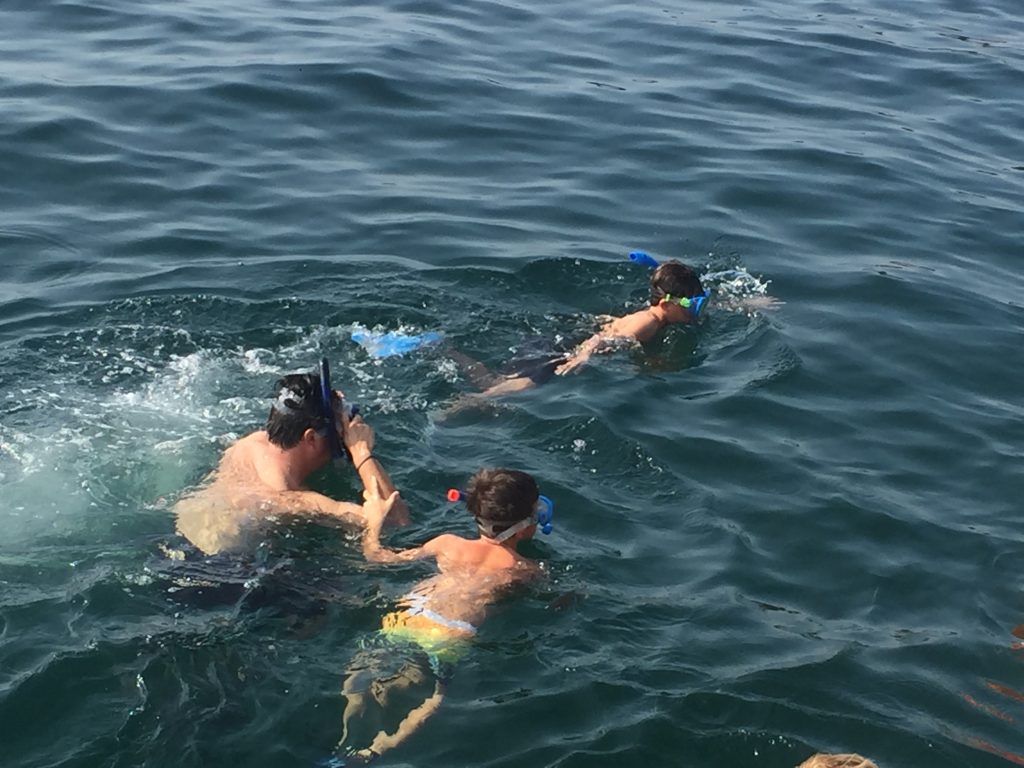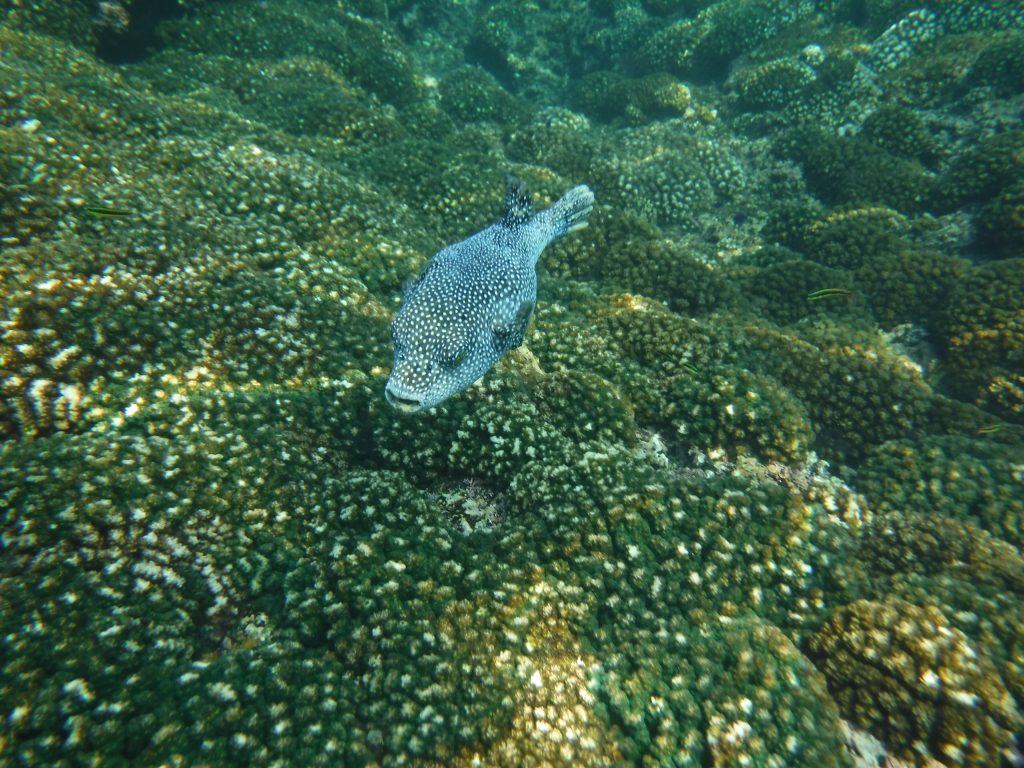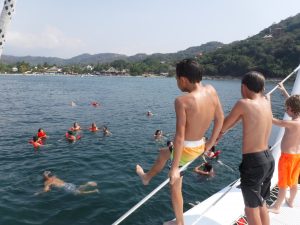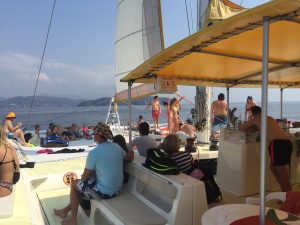 It's a super fun trip for all only offered a few days a week. They have a nightly sunset cruise too.   They have open bar the entire trip and lunch is served after the hour of snorkeling.  The snorkeling was "okay".  Not great but we did see a good variety of fish, and the water was refreshing. Not too cold.  They cruise around looking for whales and if you're lucky and the winds are right they take the spinnaker sail out for people to fly on (kind of like parasailing off the catamaran.  Of course it wasn't our day).  The staff is very, very good.  The captain (Kevin) has the full-on Jimmy Buffet attitude and lifestyle.  Having grown up in up Mexico because his mom used to be a singer in resorts in Acapulco, he understands the lifestyle and cultural but knows what the tourists want… a good time, a relaxed atmosphere and an open bar. 😉   Drink up and have fun.  We did have a big group of French people that came over from Club Med… but they weren't out of control.  There were several kids and even grandparents on board as well.  Everyone had a good time.
Check out my other posts on the Amazing Family Trip to Zihua with helpful information, the City/Cultural Tour, and Cooking Class.
If interested in going to Zihua, I can help you book your trip… visit my Travel page and send me an inquiry.