Although we are going for a family reunion with my Japanese mother-in-law (my husband is half Japanese and half Italian), she has not really traveled Japan much and wants to see the main attractions as much as we do before going to visit family who lives in Northern Japan.  So here is my planning process for our first family trip to Japan with my husband, two boys (11 and 13), brother & mother-in-law.
1. Attended the Travel & Adventure show:
– Honestly, I didn't go JUST for this reason… I just like travel and came home with a bag of brochures for everywhere….HOWEVER we did find the booth with the Japan travel advisors and really got a lot of good information and maps from them. It's nice to talk to someone in the know with current information.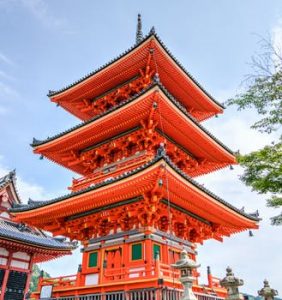 2. Check all credit cards for Travel reward points or miles.
– Our family mostly all have United Visa cards… and we do have enough miles for some of us, but not everyone (70K Roundtrip with United miles), so we're researching if we can get flights to work for everyone (some paid/some miles). We also have AMEX and another bank card that has points, so there may be a chance that we can get flights together.
– Checking how points can be used for hotels as well
3. Making a list of main attractions for Japan and basic information
Google search
Pinterest
Blogs
Lonely Planet book (and other guidebooks at the library)
Exchange rate
4. List of Family interests(attractions/activities) that might be incorporated into the trip so that it becomes more personal and enjoyable
Mountain Biking
Hiking
Food/Cooking Classes
Animals/ Zoos
Cultural experiences/theater
Technology
Sporting events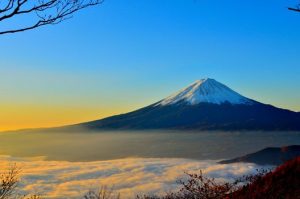 5. Time of year:
Weather: Unfortunately, we're stuck with the middle of summer (end of July/beginning of August). It is the worst time to go considering it's hot and humid and rain is highly possible… but we'll just have to make it work due to school/sports schedules.  It is the best time to actually see Mt. Fuji… so we'll just have to pack accordingly and hope for the best.
Are there any holidays or festivals that we need to be aware of?
6. Friends/Local contacts:
Reach out to friends/family that have been to Japan to get their input
Re-connect with friends that live there to see if a visit is possible. We had an exchange student from Chiba area and my brother-in-law has a friend in Tokyo. Time to reconnect.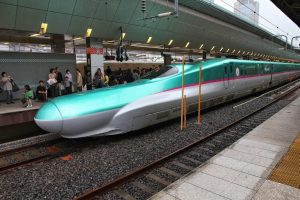 7.  Transportation Research:
– Research airfare with different agencies/websites
Comparing package pricing vs. booking independently.  I found some good pricing in packages with Tripmasters that I found via Travelzoo.
Rail Pass – Japan Rail (JR) is the main mode of transportation throughout Japan and can get us between the cities of interest as well as all the up to visit family. They are purchased in 7, 14, 21-day passes and must be purchased PRIOR to arriving in Japan.
Jrailpass.com is a great site to purchase for rail passes and they have many downloadable maps, suggested itineraries and offer a Pocket WiFi rental (a device that can be rented to get WiFi throughout the country while you are traveling that support multiple devices. Makes travel easier, esp. with apps that have train schedules, etc.)
City passes – there are several cities that offer City Passes that are good for all public transportation for the day in that city.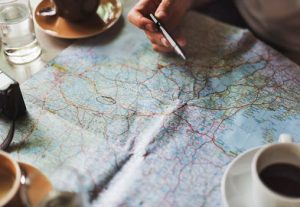 8.  Planning a route:
– Determine the top attractions/activities we want to see and map it out and figure out the best transportation needed.
Should we fly into one airport and out of another?
Does the Train get us there or are we going to need further public transport?

Should get a city pass if available?
Rent a bike?
Walkable for our group?
9.  Determine Lodging
Do we stay in a main city and venture out each day?
Do we stay in each city as we go?
10. Determine a Budget…. With the proposed route…in a perfect world…what will it cost?
– Make a spreadsheet to help organize (comment below if you'd like my spreadsheet) with a list of items/options and costs
Check Flight options … I always start with Travelocity, then check other flight sources and tour companies.  Determine roundtrip vs. multi-city(if it is more convenient for your route) to fly into one city and out of another.
List the route by destination/city – apply dates last since flights may determine
– Lodging options 
Do you have friends/family to stay with some nights?
Does our Timeshare have anything available for nightly use?
Is hotel pricing cheaper with a flight/hotel package vs. booking separately
– Transportation Costs
– Attractions
How much are the entry costs?
Do you need additional transportation to get there?
Can you get a discount? (Travel agent/Travel Blogger/online coupon/etc).
– Referrals (restaurants/etc)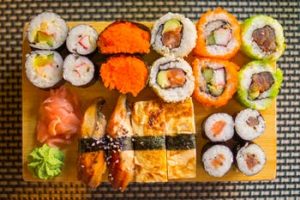 11. Be Realistic
What can you achieve within your travel dates?
Now… how much do you want spend?
Talk to traveling partners to narrow down options/make decisions
 12.  Do more research on what was decided upon and determine what needs to be booked in advance and what you can wing it when you arrive.
First things to confirm are dates and airfare.

OUR PLAN…so far…
Right now, I am still in the research phase of my planning – working on my route, what we want to see and starting my spreadsheet.
Keep posted for more updates.  So far this is what I've got…just working on the route and nothing is for sure at this point:
DRAFT ITINERARY: (as of 1/22/18)
Depart July 22 arriving July 23  –  Returning August 4
Flying into Osaka (flights leaves mid-day from LAX and arrives in late afternoon/evening the next day)

Staying in Osaka for two nights

Getting a two-week JR (rail pass)
Rail to Hiroshima

Staying in Hiroshima for a night

Rail to Kyoto

Staying in Kyoto for 2-3 nights
Visit Imperial Palace
Visit temples

Rail to Hakone/Mt. Fuji

Hiking in the area (Hiking Mt. Fuji is approx. 6 hours up…so the next trip)
Staying in Hakone for a night
Lake Ashi cruise and hot springs

Rail to Toyko

Staying in Tokyo for 2 nights

Rail to Morioka (way Northern Japan)

Staying with family for 3-4 nights

Rail back to Narita to fly out from here
If flights are cheaper flying roundtrip to Narita, then we'll do Tokyo first and then we'll do another route to Morika.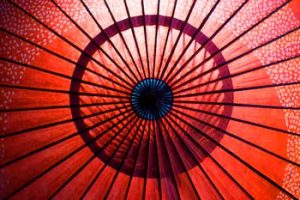 I'm sure this will change… this is just the initial route so far.
Keep posted for more AND PLEASE send me any suggestions you may have of places to see or things to do.  Arigato!  ( I also am listening to an audible to learn some basic Japanese… LOL).