I love traveling or just going anywhere new… but the only way to get the most out of your limited time and best use of your well-earned money is to plan in advance.  Although there are always the popular tourist sites or a possible a free beach to enjoy…there is so much more that others have already experienced and we can benefit from.  So when I find out we have a window of time that we can go somewhere I immediately start with visiting a few sites/apps that might help me decide where we will go.  Or if I know where we are going, they might help me save money getting there or deciding where we will stay or what we will do when we get there.
Travelzoo this is a great site for travel deals, away and local. My favorite!  If you sign up for their TOP  20 they will send you a list every Thursday with the best deals they've found for a variety of places.  They are just a referral site, not a booking site.  This is how we went to Bali for a week that included air from LAX, beautiful resort that included breakfast/lunch and a tour all for $550/pp.   It's also how we booked my in-laws a 10-day trip to China that included air/hotel/all transportation and tours for $450/pp.  That's crazy cheap.   They also offer local deals for hotels and activities if you only a day or so to take advantage of.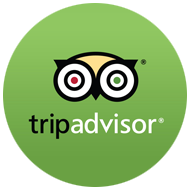 TripAdvisor is also a must-have app for before and during any trip.  It's REAL people giving feedback about every place they've been or activity they've experienced. I use it mostly to research activities for a place that i"m going but also feedback on places people have stayed.  You can upload pictures with your reviews. I have done many many reviews on there, but I've used it for everywhere we've gone.  It's great to get the reviews of people just like me so I know what to expect.  They also can be used like a booking travel site as well to book hotels, activities, etc.  They usually have the same deals as other sites online.   You can have it keep track of your trip as well.
Travelocity is my main travel booking site, especially for flights.  It's a good place to do research as well in regards to travel costs.   I do research via the others but I seem to always come back to this site.  Their flights, hotels, and tours are all good the site is trustworthy.  Great customer service as well.
Lonely Planet has been my best friend since before internet days…. I just aged myself, but when I started traveling out of college, I loved going to the library and sitting in the travel section and reading thru all the Lonely Planet books for all the countries I wanted to go to.  I would then purchase the latest edition to pack with me for the trip.  I would remove sections of the book I wasn't going to use and then as I traveled and finished visiting a place, if I highlighted sections or made notes, I would mail those pages back to myself at home to remind myself of my travels.   Having everything on our phones is much lighter in weight, but sometimes a travel book is still a great accessory for a trip…it's a good conversation starter with a local as well.
Pinterest is a great social media tool, but it has GREAT resources on everything and everywhere.  When we went to Cabo this summer I found great sites for Top 10s on things to do and not to do.  Not everything applies, but there are so many pins for everything, you should find something that works for you.  You can also connect with the person that pinned it if you want to ask questions.
And of course, there is Groupon… I LOVE LOVE LOVE Groupon.   There are great travel deals and experiences for everyone on Groupon.  It saves heaps of money and introduces you to companies that might not otherwise be listed in the travel guides.  Many are new companies and others are local favorites.  There are comments as well on these deals so you are getting reviews as well.  (The link for Groupon is on the right of my site).  Right now they are having a great deal on the GO San Francisco card… Love it.  Use it for everywhere we go.  No excuse to pay full price anymore.
There are endless sites out there, but these are the ones I use before we go anywhere…OR when are in route or already there.  There are always ideas out there.  There is no excuse, even if it's last minute, to ever be bored while you're on vacation.  The resources and information is endless.
Here's to our next trip!