I just booked my summer vacation to Cabo, my son just signed up for his 8th grade East Coast trip next Spring Break to DC, NY and Boston(which I'm hoping to go on too), I'm looking at possible trips next summer to England (and/or Europe) and now a terrorist hits and Ariana Grande concert in Manchester, UK?!?!  What the heck!  So how am I handling it with my travel planning or how am I talking with my kids about it?  In simple, I am NOT going to let these idiot terrorist ruin my life is my attitude.  I know that it might sound like I'm ignoring the realities, but really, there is no way to plan for terror, right?  I am not going to over-react to the situation to cause undue stress and worry that would be concerning to my kids. If and when my kids watch the news, they ask the same questions we all ask…why would someone do that?  The truth of the matter is that there are bad people in this world and we cannot let them affect our lives.  Period.  So since I don't stress about it, my kids do not either.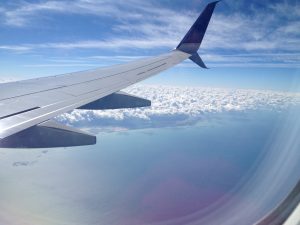 The realities cause us to have to be alert… keep our eyes open and look at our surroundings and not just stare at our phone as we are in route.   When I think about it, the answer is that it causes me to pray.  That is not something that I'm good at, nor do as regularly as I should, but I tell you what….when I'm going into an unknown situation or surrounding, where I have no control of my environment…like the process of traveling to and from my destination (being in an airplane, in a taxicab in a big unfamiliar city, in an airport, in places where we've all heard of attacks in some form or another that have happened)…really the only thing we can do is PRAY.   If I can't have control over a situation, then I hope SOMEONE does.  I can't be afraid of getting out to see the world and showing my family the amazing adventures there are simply because there are evil people in this world who can pop up at any time, in any place and send fear into our lives. We have been blessed not to have had any close encounters with terror, but just knowing that it's out there keeps everyone on edge to some extent.  We have trust that our lives are in God's hands
and that he will protect us.   There is no way of avoiding a situation that cannot be detected and we cannot just shut down and hide from the world either.  Life will continue to go on, bad things will continue to happen, but we cannot  dwell on them.  We have to be strong and rely on God to get us to be with us on our travels and keep us safe.  That is why we believe.  "He protected us on our entire journey and among all the nations through which we traveled." Joshua 24:17b
So here's to traveling…and trusting…and praying…may the world become a better place for our kids someday.  In the meantime…pray.